CAA • Manage-ment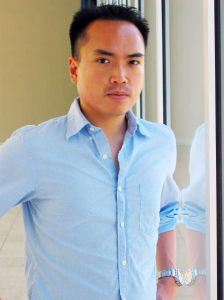 Michael Golamco is a critically acclaimed, nationally produced, LA based writer.
Theater
As a playwright, his plays have been produced at NYC's Second Stage Theatre, Chicago's Victory Gardens, The Geffen Playhouse, Actors Theatre of Louisville, The Guthrie, LA's Colony Theater, and many others around the country and internationally.
His plays include BUILD, YEAR ZERO, and COWBOY VERSUS SAMURAI. Year Zero was the Grand Prize winner of Chicago Dramatists' Many Voices Project and was nominated for a Jeff Award for Best New Work. Michael was also one of the writers on Actors Theatre of Louisville's Anthology Project ("Oh, Gastronomy!") for the 2012 Humana Festival of New Plays. BUILD recently world premiered at LA's Geffen Playhouse.
Michael is a resident of New Dramatists (class of 2016) and a recipient of a Helen Merrill Award. His work can be found in print by Samuel French and in anthologies by Smith and Kraus.
He has been awarded new play commissions from Second Stage, South Coast Rep, and the Geffen Playhouse.
Television
Mike currently writes for NBC's GRIMM and has sold pilots to NBC, ABC Family, and Warner Brothers Television.
Film
Michael's feature PLEASE STAND BY is currently in production. The film stars Dakota Fanning, Toni Collette, and Alice Eve.
His short film "Dragon of Love" (directed by Doan La, produced by Hieu Ho), won Best Short Film at the Hawaii International Film Festival and ran in regular rotation on the Sundance Channel.
Misc.
Michael is an avid jogger: He runs 40 miles a week. His favorite snacks: Tuna, bananas, toast, hard boiled eggs, and Twix.